Tilesview: Floor Tile Visualizer App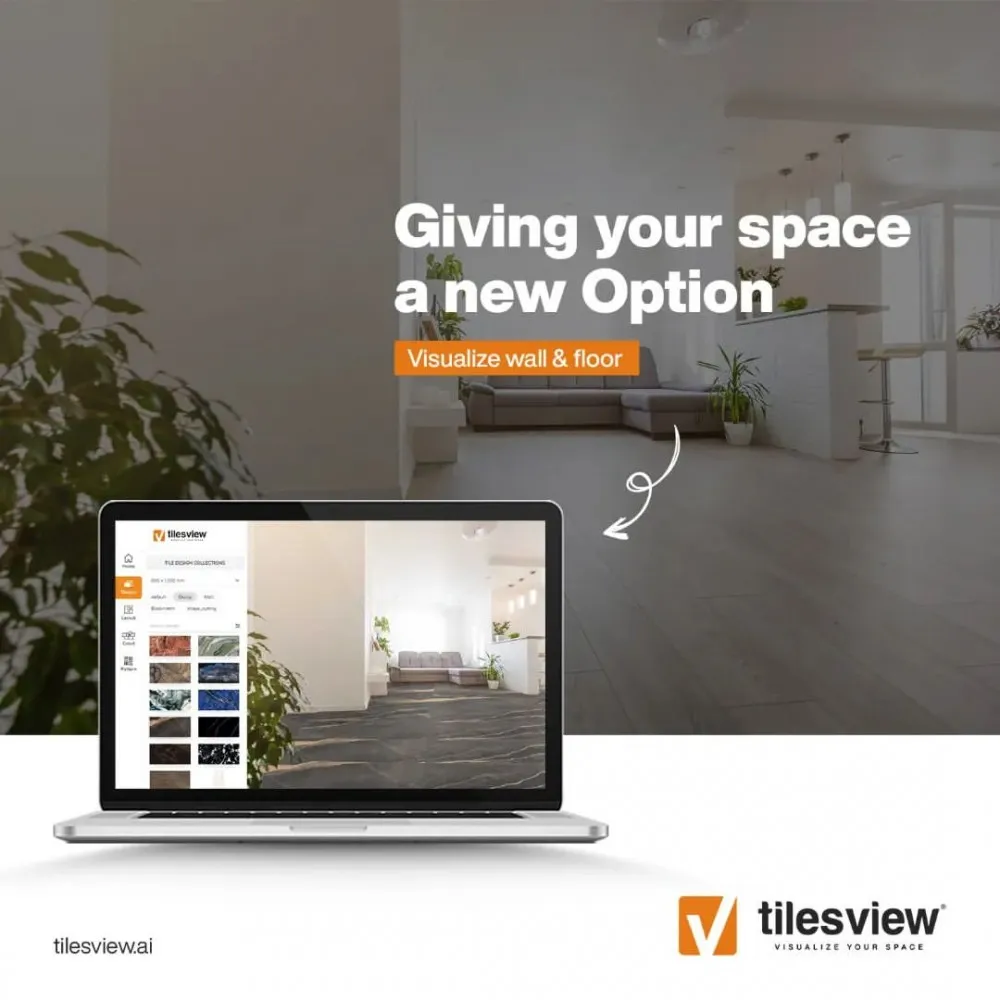 How Tilesview's Floor Tile Visualizer App Can Help You Decorating Your Floors?
Back in the 90's, we used manual techniques for tile selection. Visiting the tiles shop, selecting specific tiles, and using them to decorate our space.
But, we could not visualize the tiles in our home decor. And we all face this problem. Moreover, we had to adjust the design and color of tiles due to the lack of particular designs.
And I am sure this has surely ruined the dreams of many of us who dreamt of having perfectly matching tiles for their home interior.
But now we all know that technology has come a long way. Technology has given us many precious gems like virtual reality and augmented reality. We all are aware of what wonders they are creating in our lives!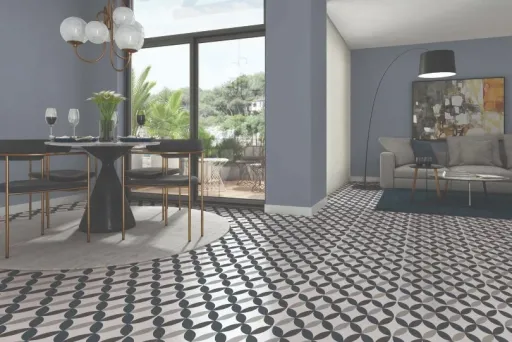 And you will be surprised to know that the same technologies are also creating magical tools to better the task of tile selection.
Which are these tools? Well, they are none other than TilesView's floor tile visualizer app. This floor visualizer tool helps you visualize your floor with different tiles. But how? Through virtualization. Yes, you read that right! TilesView, with its various tools and tactics, helps you virtually visualize how tiles with different designs and colors would go with your interior. Isn't it wonderful?
You might be excited to learn more about the floor tile visualizer app. And that's why we have brought this blog that will tell you how floor tile visualizers can help you select tile.
Unleashing The Supremacy Of Floor Tile Visualizer
We all know how cumbersome the floor tile selection process is. Also, you are not guaranteed to get perfectly matching flooring tiles. But now, wave goodbye to this cumbersome manual selection process. We have brought a good solution: a floor tile visualizer.
Virtual visualizations are very important for our floor tile selection. These visualizations only can help us get the perfect match for your flooring. And, even if you can't get the perfect match, you can make it happen.
Yes, that is true. Our flooring visualizer allows you to customize the designs and colors of your chosen tiles with its customization features. Moreover, you even get to download your made floor tile combinations in the form of images and PDFs.
Now, how to get our floor visualizer tool? Well, you simply need to download it. You can access it through our website also. So, you can see how our floor visualizer helps you instantly get the perfect flooring tiles from the comfort of your home. Isn't that amazing?
How Floor Tile Visualizer Will Uplift The Interior Of Your Home?
Our flooring visualizations help you match different tiles with your space. Say, for your kitchen, bathroom, or living area, you can't take your eyes off our flooring tiles' splendid designs, patterns, and colors. We will tell you how our lavish tiles will uplift your home interior.
Living Room: The living area is the center area of our home. From furniture to wall paintings, we want the most unique design for our living area. And, so we have brought special tiles with lavish designs like contemporary and smooth. These flooring tiles will just make your living room stand out from others.
Kitchen: You must have good feelings and mood to cook good food. And the kitchen plays a key role in bringing that feeling. Keeping this in mind, we have brought a collection of uniquely designed kitchen floor tiles. Our kitchen collection includes ceramic tiles, marble tiles, and hard-wearing. You can select the tiles as per your preference.
Bedroom: After getting all day long, which is the best place to rest in your home? Your bedroom. And we want our clients to enjoy a perfect good night's sleep. That's why we have brought a bedroom collection where you will find astounding designs of flooring tiles that will surely give you a relaxing feeling.
Bathroom: What if you get a beach feeling in your bathroom? Yes, that is possible with our bathroom floor tiles. In our bathroom tiles, we have a splendid collection of porcelain tiles. We also care for the safety of our valuable customers. And so we also offer a wide range of slip-resistant tiles. So, enjoy a lavish bath every day with our bathroom flooring tiles.
Outdoor Spaces: Instead of a muddy and messy look, our outdoor flooring tiles can give your gardens and patios a clean and green feel. Our collection includes mosaic tiles that will surely enrich the look of your garden.
So, you can see what a wide collection of flooring tiles TilesView offers. After seeing these many flooring tiles, you might get confused in the selection process. But don't worry; we have a solution for you through our tile visualization. Our virtual flooring visualization will help you select the perfect floor tiles.
Why Choose A Floor Tile Visualizer?
Suppose you need to renovate your interior space. You will have various dreams of uniquely designing every corner of your new home. You will also wish to have astounding flooring tiles for your home. But, all your dreams get shattered when you land on floor tiles that are not even 1% matching your interior.
But what would be the situation if you could have had a chance to visualize those tiles in your space? You could have your perfectly matching tiles. Flooring visualizations eliminate all your chances of getting dumped in the wrong tile selection.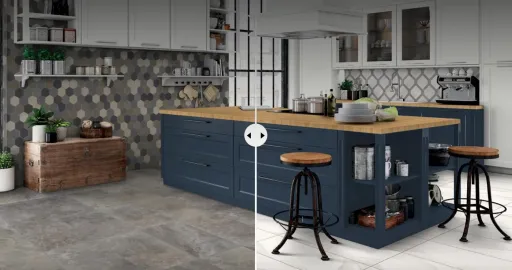 Moreover, its customization features allow you to design your tiles. If you do not like the design of a particular tile, you can change it. Not only this, but our floor tile visualizer has uncountable magical features.
In the 20's, we had to personally visit the tile retailers for tile selection. And we were offered only a limited collection of tiles from which we had to choose compulsorily. But, as technology progresses, so do the flooring tile techniques. Now, with just one app, we can shop for our perfect and desired tiles from the comfort of our homes. And this is the magic of TilesView's floor tile visualizer.
Step Into The Future: TilesView's Expanded Features
TilesView's floor tile visualization will not leave any stone unturned in mesmerizing you. From virtual visualization to a wide range of flooring tiles, there is nothing that our floor visualizer cannot do.
We at TilesView offer a wide range of flooring tiles to give your interior space a perfect look. So, just imagine how this tile collection can enlighten your space.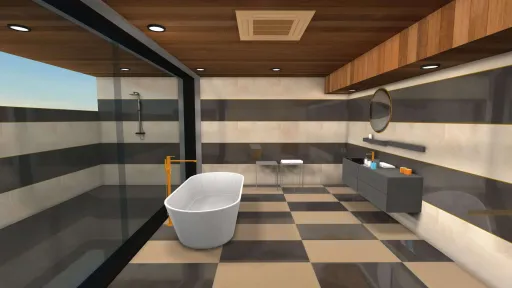 All you need to do is to just project these tiles in the space you want to try it. And it will magically add your selected flooring tiles to your space, that you can see through your device.
Tilesview gives you the option to customize tiles with different designs and colors. You can unleash your creativity and find a unique flooring design that suits your preference. And, yes, how can we forget about the online shopping experience TilesView is providing? You just need to choose tiles for your space, add them to the cart, and that's it. You will receive your perfectly matching tiles at your doorstep.
So, don't wait if you already planned to renovate your flooring! Just pick up your smartphone, download TilesView's floor visualizer app, and start shopping for flooring tiles for your space!